Before our world went into lockdown, we met up in Tampa and went on a 6-day trip around Florida. Along with Cata Diaz (Chile/Barcelona), Victoria Ruesga (LA), Savannah Headden (Virginia/NYC), and Gabi Mazetto from SP/POA Brazil - we explored the streets of Miami and got some clips. I wanted to capture some of those moments that pass by in between the actual skating and show the real personalities of my trip-mates. While we are all waiting to get outside and hit our favorite spots with the crew I thought you would enjoy seeing our most recent adventure. Everyone stay healthy out there. Photos and Words: Sarah Meurle
Our goal was to get up every morning and go for a swim in the ocean before breakfast. We didn't make it every day, but hey we did alright. Victoria, Miami.
Gabi, quality time in the van.
This spot under a bridge had a lot going on - behind Gabi, there's a couple of fishermen catching their daily. Around the corner, a motorbike pulled up with some guy playing really loud trap music and taking selfies. A bit later some other guy pulled up in a Lamborghini and recorded a music video in front of his car. I guess that's just what Miami is like!
Savannah taking a breather from working on those manuals.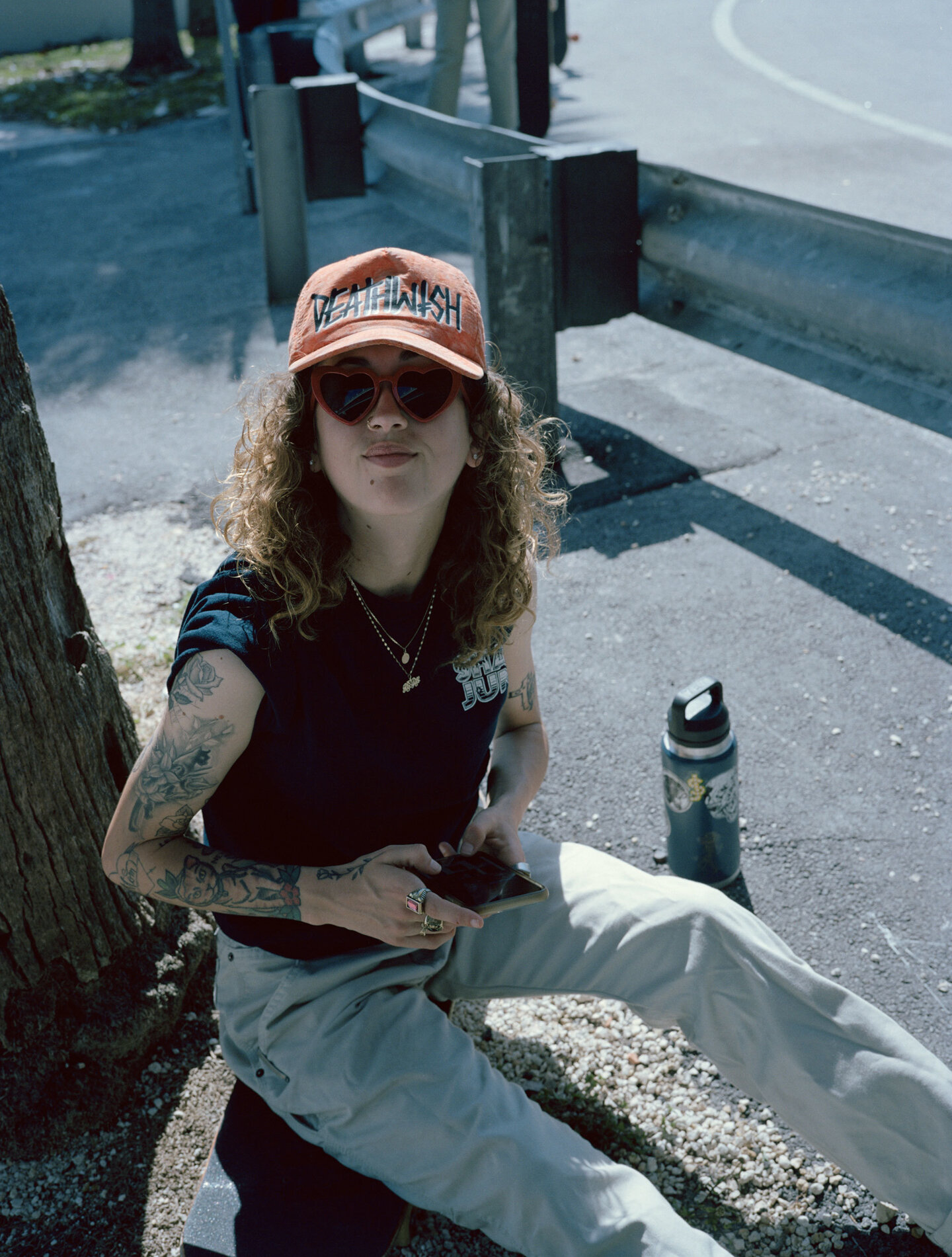 Victoria wore shades basically from the day I met her 'til the day we parted. I don't think I ever met anyone who rocks sunglasses better than her.
This might be the most classic thing to take a photo of while skating. But then again, it's special. David was amazing with the pretty challenging task of filming all of us.
Cata, downtown Tampa, before we got lost.
While Gabi was working on a line on the other side of the street, me and Cata walked over to catch the last strings of sunlight.
Here we are, in front of America's smallest Post Office, IT'S TRUE!